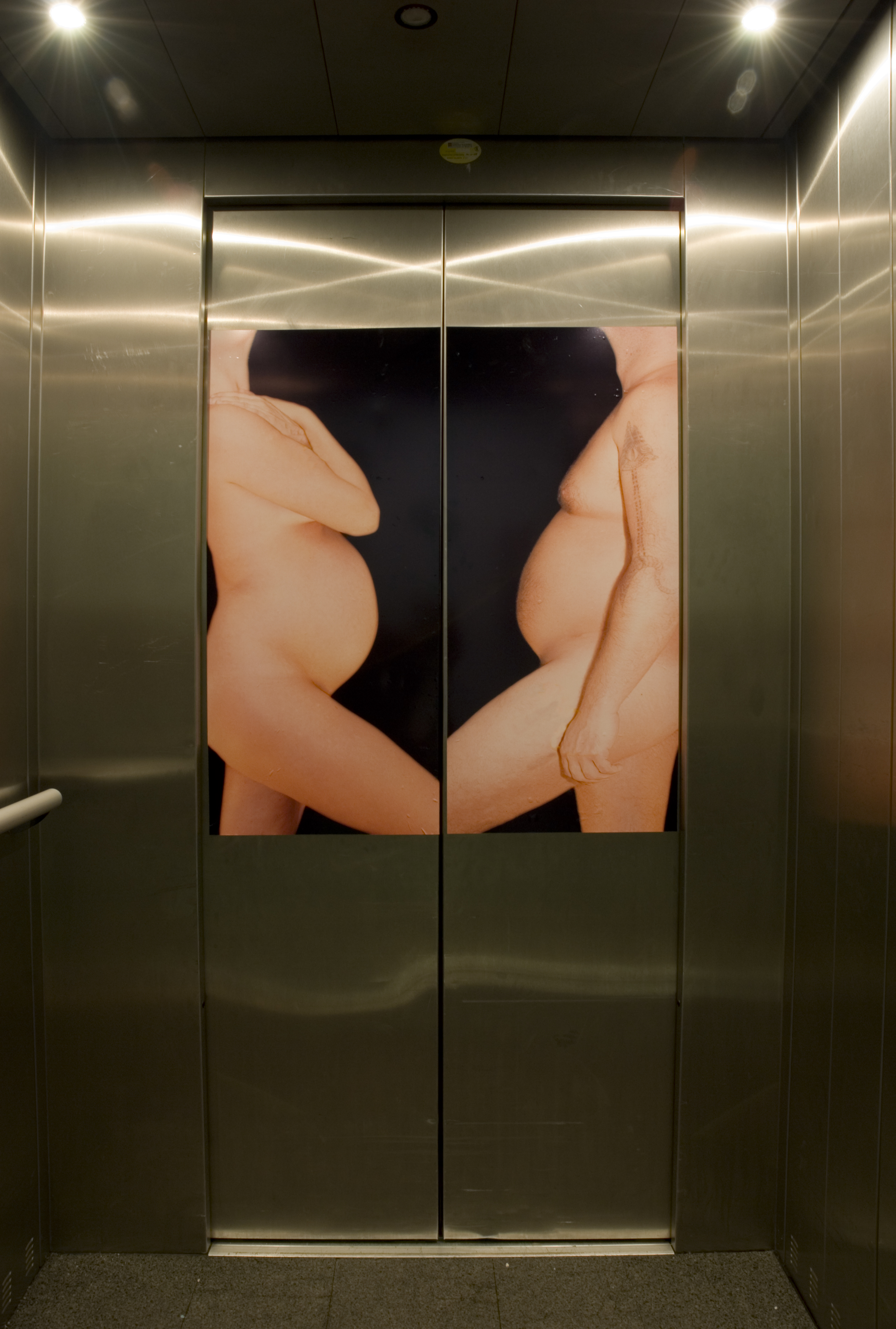 ---
Consumo = Basura, 2006

Vida llena de contrastes inseparables: lo femenino y lo masculino; la luz y la oscuridad; lo sano y lo insano; la belleza y el horror; la energía y el residuo; la conciencia y la inconsciencia.

La idea de consumir de forma consciente, sin excesos, contrasta con la idea del deseo de procreación para dejar nuestra huella. La memoria que nos da vida y acaba leyéndose acumulada en la basura.

La basura que escupimos nos molesta, la apartamos creando dramáticos paisajes en los extrarradios de donde vivimos y que evitamos. Nos mutilamos para no ver la realidad. Una realidad que arranca desde nuestros cuerpos, máquinas de consumo insaciables.

Nuestros cuerpos son como las plantas generadoras de energía. Necesitamos generar energía para mantenernos vivos. Los motores se encuentran en las moléculas del cuerpo de la mujer. El proceso energético de nuestros cuerpos también requiere la inevitable producción de residuos. Nuestros radicales libres que acaban con todas nuestras células.

Ascensor como "container": contenedor de residuos que al final es lo que somos.


Intervención en el ascensor de La Casa Encendida como parte del taller Basura, Paisaje y Memoria impartido por el artista visual Daniel Canogar y el colectivo Basurama.

Consumo = Basura, 2006

Life full of inseparable contrasts: the feminine and the masculine; the light and the dark; the healthy and the insane; beauty and horror; energy and waste; Consciousness and unconsciousness.

The idea of consuming consciously, without excesses, contrasts with the idea of the desire for procreation to leave our mark. The memory that gives us life and ends up reading accumulated in the garbage.

The trash we spit bothers us, we set it apart creating dramatic landscapes in the suburbs where we live and avoid. We mutilate ourselves to not see reality. A reality that starts from our bodies, insatiable consumer machines.

Our bodies are like power plants. We need to generate energy to stay alive. The engines are found in the molecules of the woman's body. The energy process of our bodies also requires the inevitable production of waste. Our free radicals that kill all our cells.

Lift as a "container": waste container that, at the end of the day, is what we are


Intervention in the elevator of La Casa Encendida as part of the Garbage, Landscape and Memory workshop taught by visual artist Daniel Canogar.
---